It's as though I'm In the flight deck of a large aircraft.




Pretty frustrated at the amount of upkeep computers and the data inside them require. Back up regularly, ensure that everything is working fine, get the software and antivirus updates to date, I can't believe the amount of time I spend keeping the computers working smooth.



Techmology. Iz it good or iz it wack?

==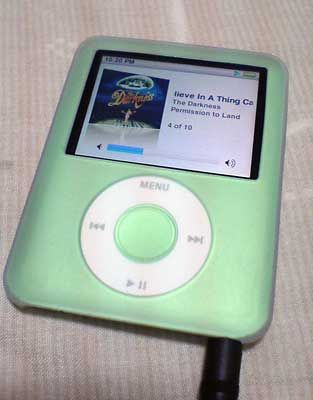 The iPod Nano 3G I own is possibly one of the most boring iPods ever made in history. It's not even half a year, but people seem to have stopped talking about it altogether.

Rather, they're cooing and cawing over the new iPod Touch with its highly-smudgable touchscreen, cut-throat pricing and embarrassing bulk. But why?

The Nano 3G is simply too boring to talk about, because it's already doing everything right, while not throwing in any newfangled gimmicks. Fits into a breast pocket? Check. Reasonable capacity for its price? Check. Good usability? Check. And those are what, in my opinion, makes a good player. But they're never anything to shout about.

But there's this part of me that's resentful at having bought the most boring iPod ever. Sigh.

==

It must be true that I've been perkier and happier lately, as I've been enjoying alot of pretty funny conversations in school lately! Sometimes my mood fluctuations.... they scare me.

Random fact: a ketogenic (i.e. only having fat and certain amino acids) milk formula for the treatment of drug-resistant epilepsy in childhood costs $90 per tin. Each tin can last as little as 1.5 days in a 10 year old child.

==

I'm listening to Bloc Party pelting out pseudo-random rhythms. I don't even know why I bother.